Outpatient Hip & Knee Replacements
Traditionally, hip and knee replacements have required an overnight hospital stay. However, for some patients, an overnight stay is no longer necessary after a hip or knee replacement. Patients are able to recover in the comfort of their own homes.
Dr. Daniel Weber has over 20 years of experience with hip and knee replacements, and is fellowship trained in hip and knee replacement. Though outpatient surgery is a more recent development in the field of joint replacement surgery, Dr. Weber has been performing outpatient hip and knee replacements for a number of years and is experienced in selecting the right candidates for these procedures.
Who Is Eligible for Outpatient Hip or Knee Replacement?
For the right candidates, outpatient joint replacement surgery can be a great and safe option. However, not all patients are eligible for outpatient hip or knee replacement. Dr. Weber is committed to evaluating each patient on an individual basis to choose the surgical option that will be the safest and yield the best results.
Candidates for outpatient hip and knee replacement tend to be younger, and must not have any other major medical conditions. Patients who have ongoing health problems like heart or lung problems, or severe diabetes, are typically not recommended for outpatient joint replacement, because it is safer for the patient to stay in the hospital overnight for observation.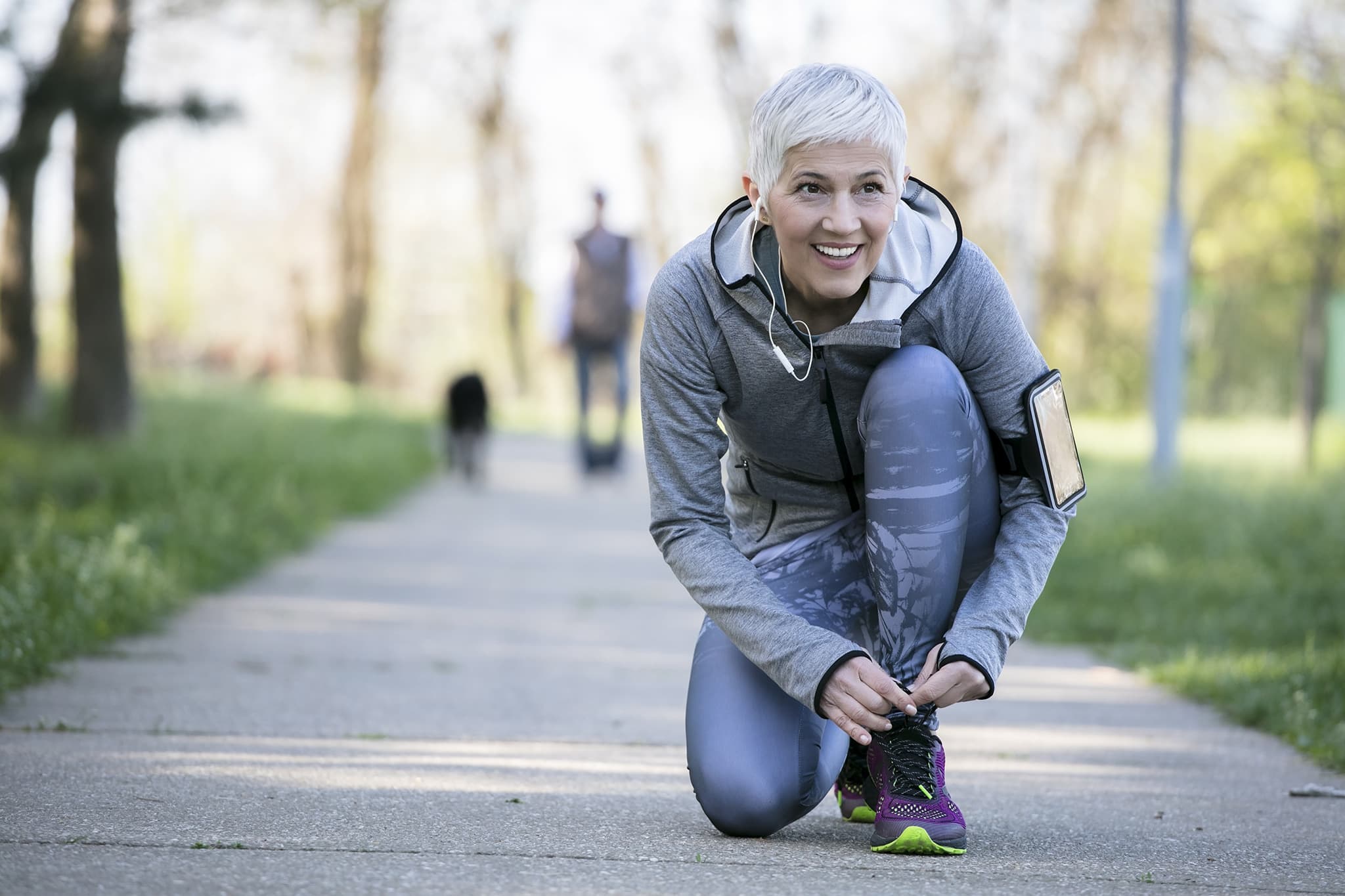 What Are the Benefits of Outpatient Hip & Knee Replacement?
For the right patients, there are several potential benefits to having a hip or knee replacement in an outpatient setting.
Recovering in the comfort of your own home. Most patients feel more comfortable sleeping in their own beds, rather than staying in a hospital bed.
More efficient surgical process. Dr. Weber performs outpatient hip and knee replacements in a facility designed for outpatient surgery. This facility only handles outpatient procedures, so the process is much more efficient.
Potential cost savings. If a patient's insurance plan covers outpatient joint replacement and the patient has a higher deductible, avoiding an overnight hospital stay can save patients money in out-of-pocket costs.
Lower infection risk. Hospitals care for patients with a variety of different illnesses and infections. If you are otherwise healthy, having your joint replacement in an outpatient surgical center rather than a hospital could potentially lower your risk of infection.
Additionally, if there are any complications or concerns after your outpatient hip or knee replacement, the outpatient surgical center, Great Lakes Surgical Suites, is equipped to allow patients to stay overnight if needed. However, these occurrences are very rare.
Preparing for Outpatient Hip & Knee Replacement
Dr. Weber and the Integrity Orthopedics team take steps to ensure you are prepared to recover at home ahead of your surgery. This includes answering any questions you have before and after your outpatient hip or knee replacement. We want to make sure you are comfortable.
Dr. Weber also has patients work with a physical therapist prior to outpatient joint replacement so they can learn at-home exercises ahead of the procedure. The physical therapist also helps patients learn how to walk with a walker or crutches, and how to walk up and down stairs. This helps patients feel more prepared when they return home.
Patients also receive nerve blocks ahead of the joint replacement procedure, which often last up to 24 hours after surgery. This helps provide pain relief in the immediate recovery period, which makes it easier for patients to return home the day of surgery.
Recovering from Outpatient Joint Replacements
The primary difference in the recovery process for outpatient joint replacements as compared to more traditional joint replacements is that patients do not stay in the hospital overnight. The recovery timeline is about the same as what a patient would experience with a more traditional hip or knee replacement.
Dr. Weber typically applies wound dressings that patients do not have to change at home--our staff can change the dressings at followup visits. Patients will typically use an assistive device like crutches or a walker to get around for the first week or so. While at home, patients will do the exercises they learned while working with the physical therapist. Patients can also go back to the physical therapist after surgery, if needed. Patients who have undergone knee replacements typically participate in physical therapy for 4 - 6 weeks, while patients who have had hip replacements typically need minimal physical therapy after surgery.
Full return to activities will depend on the patient's progress, and can also depend on whether the surgery was done on the right or left side. For example, patients typically can begin driving again within 1-2 weeks of surgery, if the surgery was one on the left site. However, it may take longer for patients who have had joint replacements on the right side. Dr. Weber will advise when it is safe to return to your normal activities.
Outpatient Hip & Knee Replacements in Tinley Park, IL
Dr. Daniel Weber is board certified and fellowship trained in hip and knee replacements. With over 20 years of experience, he is committed to providing the latest techniques, including outpatient joint replacement, to improve outcomes for his patients. If you are interested in outpatient hip or knee replacement and would like an evaluation with Dr. Weber, please call our office at (708) 429-3455 or request an appointment via our convenient online form.
---
Outpatient Hip & Knee Replacement Specialists